Mark Lewis and I have been friends since the early 1990's… my how time passes.  In that time, we have had numerous adventures together and apart. As he and his lovely wife Ann embark on yet another of life's adventures, this one in upstate New York, I am pleased to provide him with a slightly updated version of his website.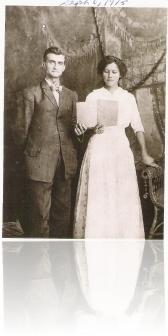 The world looks forward to following the Lewis' new adventures with eager anticipation… just check the photo out to see how excited they are!
Oh by the way, this site was designed for viewing in a current standards-compliant browser like FireFox. The site might not function in IE6– but then you should be using that browser anyway!
Mark & Ann, Becky & I hope you enjoy the new site!
signed: Mark & Becky Rabideau