Mark Lewis and I have been friends since the early 1990's… my how time passes. In that time, we have had numerous adventures together and apart. As he and his lovely wife Ann embark on yet another of life's adventures, this one in upstate New York, I am pleased to provide him with a slightly updated version of his website.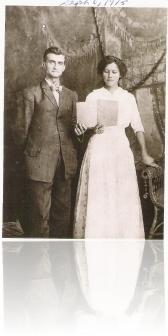 The world looks forward to following the Lewis' new adventures with eager anticipation… just check the photo out to see how excited they are!
Oh by the way, this site was designed for viewing in a current standards-compliant browser like FireFox. The site might not function in IE6– but then you should be using that browser anyway!
Mark & Ann, Becky & I hope you enjoy the new site!
signed: Mark & Becky Rabideau
Thank you Mark & Becky. What a great retirement gift this site is. I thought I was "really" retiring back in 2009, my second one after retiring from the USAF. My second retirement lasted about two months, when I adjuncted at Alfred University. Since then I worked for them as an Executive-in-Residence, Visiting Instructor, Assistant Professor, Interim Director of the School of Business, and currently the Interim Dean. That keeps me more than busy, but Ann and I have fun adventures when there is a school break.
Summer '17 we helped celebrate Canada's 150th Birthday by taking three trips. First we went to Manitoba and then returned across the North side of the Great Lakes. Our second adventure was a trip down the South side of the Saint Lawrence River to the tip of the Gaspe Peninsula, across New Brunswick and Nova Scotia, and back home. Trip three was to the Georgian Bay and over to Algonquin Provincial Park, and home via Peterboro and the National Canoe Museum of Canada. Our Leisure Travel Van Serenity RV provided a wonderful home away from home for many thousand kilometers.