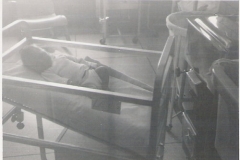 Newborn Mark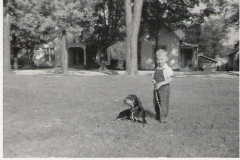 My dog King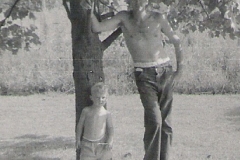 My father and me under a tree in Old Town, Stonefort, IL
My first day of school. There was no kindergarten, so I am starting first grade.
My immigrant Lewis ancestor was a John Lewis who came to Virginia in 1653 after leavng Abergavenny, Wales following the English Civil War. My ancestors were prominent in the Virginia Colony, with one being the Speaker of the House of Burgess and owner of Warner Hall, a colonial home that stands today along with the original undivided 600 acres as a beautiful bed and breakfast.
Like many settlers, my ancestors moved South and then West, coming to Illinois in the 1840s where we lived until my family moved away in 1965.
My father is buried in the small Joyner Cemetery outside Stonefort, Illinois, near his father, grandfather, great-grandfather and many relatives.
I am working on a book of family history, and am publishing the work in progress on this site.