(Joshua Samuel) Howell Lewis was born in 1858 to Robert and Sarah Joyner Lewis.  He was named after his maternal grandfather Joshua Joyner and paternal grandfather Samuel Howell Lewis, but was imply called Howell. Following his elementary school education, he took other courses to prepare him for a teaching certificate.  He then taught at a country school in the Cain School District, about 3 miles northwest of Carrier Mills.  That schoolhouse is now in the Saline County Museum in Harrisburg.
Howell married Emeline Arella "Emma" Johnson on Sept 17, 1882.  Emma was the daughter of Dr. F.F Johnson and Martha Burnett.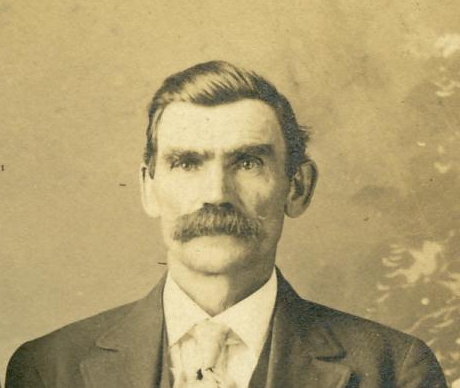 Howell was a farmer and orchardist, with many fruit trees near his home.  He raised crops, particularly hay and corn.  In addition, he was a beekeeper who sold honey as well as used it at home.  He was also a dairy farmer with a large herd of white faced cattle.  He produced milk, butter and cream commercially as well as for home use.
His home was destroyed by fire in 1891, and his brother Albert rode horseback from town and rescued Howell's infant son Ralph.
Howell was a deeply religious man, and served as deacon, moderator, treasurer and song-leader at the Stonefort Seventh Day Baptist Church.
One day while delivering cans of cream at the railroad station in Stonefort, Howell slipped and fell on his back.  The injuries to his back and kidneys were serious, and he was bedridden from then till his death in 1928.  Emma died in 1932, and they are buried together in Joyner Cemetery outside Stonefort.
They had seven children
Edwin died as an infant in 1893
Sarah (Sally) was born in 1885 and died in 1958.  She married Albert Appel in 1912.
Gertrude died as an infant in 1888
Mabel was born May 1, 1889 and died May 10, 1970.  She married Ray Purcell.
Ralph was born March 2, 1891 and died December 14, 1968.  He married Ida Martin who died Feb 20, 1929 and remarried Edith Cobb.
Arthur died as an infant in 1894
Henrietta (Hettie) was born in 1896 and died in 1924.  She married Charles Tripp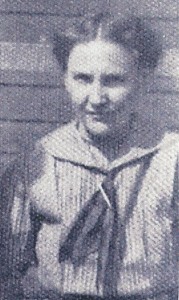 Sarah (Sally) Lewis Appel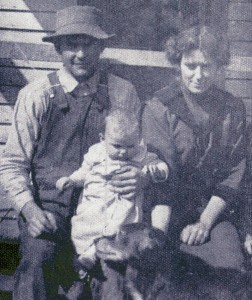 Ralph, baby Jean and Ida Martin Lewis (first wife of Ralph)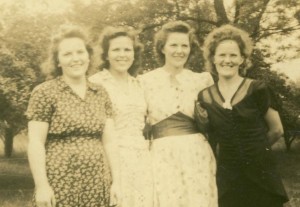 Mabel Lewis Hill, Alice Lewis Roe, Emma Katherine Lewis McSparin, Jean Lewis King (daughters of Ralph Lewis)