Seth Albert Lewis was born September 24, 1870.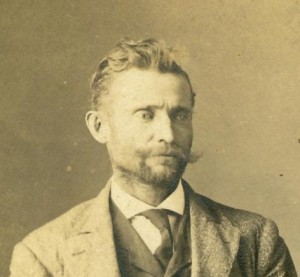 He married Mary Lulu (Lou) Jones May 31, 1896.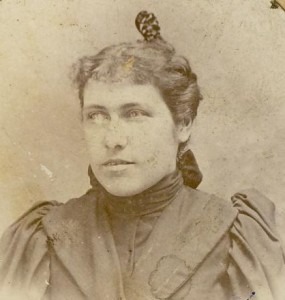 She was born to John Wesley and Mary (Johnson) Jones on June 11, 1872 in Raleigh, IL.
Albert and Lou had 12 children
Ruth born 11/18/1896, died 10/20/1912
Hugh born 2/21/1899, died an infant 8/11/1900
Florence born 4/28/1900, died 11/3/1979,  married Earl Hancock.  They both are buried in Sunset Lawn cemetery at Harrisburg, IL
Mildred born 6/25/1902, died 6/7/1935
Evelyn born 3/13/1905m married Romeo Todd, both buried in Joyner Cemetery.  I remember riding ponies they kept – lots of fun for a young boy!
Frank born 1/11/1907, died an infant 5/7/1907
Leland 4/22/1908.  Graduate of Salem College, West Virginia.  A teacher, and dedicated family historian.
Joseph born 8/2/1910,  died 11/21/1973, buried in Joyner Cemetery.  He always introduced himself as "Joe Lewis from Saint Louis"
Benjamin born 6/18/1929, died 8/26/1965, buried in Joyner Cemetery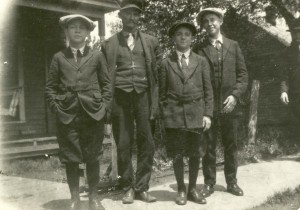 Seth Albert Lewis was the second son born to Robert and Minerva Oshel Lewis.  He grew up helping his father in all phases of agricultural farming and livestock raising, and it was said that he was depended upon to a very great extent in this.
He secured all possible education available at that time through the elementary schools, and took courses at the high school level.  On May 31, 1896 he was married to Mary Lulu (Lou) Jones in Stonefort, IL.  They had nine children, and spent their married life on their farm near Stonefort.  Albert was a farmer, always raising enough hay, grain and other livestock feed for horses, cattle, higs, chicken, etc.  He also did a considerable amount of truck farming, raising vegetables for home use.  On December 7, 1919, Lou died, and Albert moved to the nearby town of Carrier Mills where his daughters could go to high school.  He worked in the coal mines, and his sons took jobs after school and in the summers.
Albert was killed by an out of control motorist on Dec 4, 1927.  He, Lou, and most of their children are laid to rest at the Joyner cemetery.