Dick has been a potter in the Alfred area since the 1970s.  His forms and glazes are timeless.  Some of his work is very artistic, while most is functional pottery.  For a long time his work was electric fired porcelain.  He recently built a gas kiln, and is getting great glazes on stoneware in it.  His web site highlights the porcelain work.
You can find Dick at 5206 Kenyon Road, Alfred Station, NY 14803.  His phone number is (607) 587-8157.
Dick's work is displayed in several galleries, and he has open houses in his studio as well.  Here are some photos I took on a recent visit.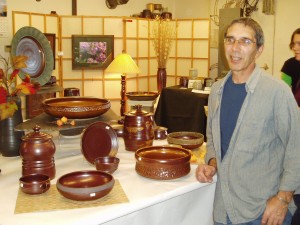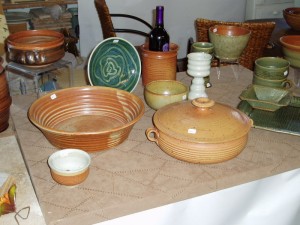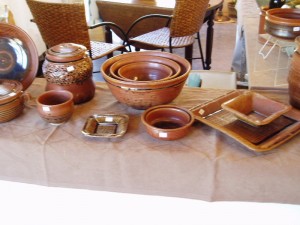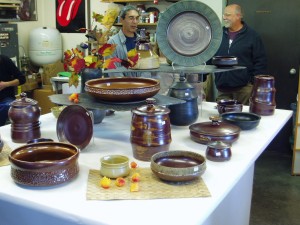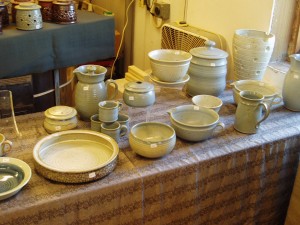 Dick's page on Allegany Artisans' site